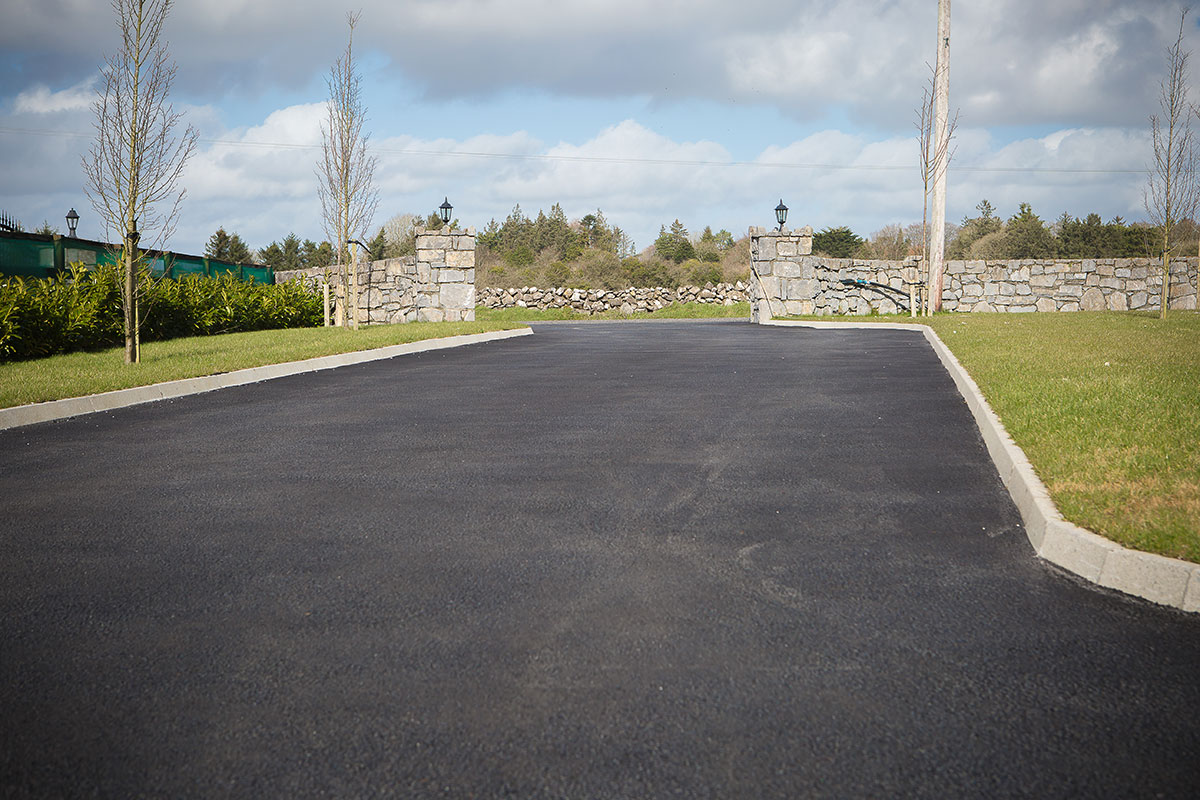 Slattery Tarmac have considerable professional expertise in the laying of all types of kerbing and provide kerbing services in Galway and surrounding towns such as Ennis, Athlone, Loughrea, Ballinasloe, Athenry, Gort and Portumna.
From Concrete Garden Kerbs to Granite Be-Spoke Kerbs, we have the laid all types of kerbing. We can help you choose your Kerbs & Radius to match your design/layout.
We have many years experience in the kerbing industry and our staff are highly trained and professional and can assist you in selecting the most appropriate kerb stones for your scheme. Some of our Kerbs projects include kerbing in the following stone: Limestone, Granite, Concrete and Pressed Kerb Stone Match Paving.
Our kerbing specialists work quickly and to a high standard whilst maintaining health and safety.