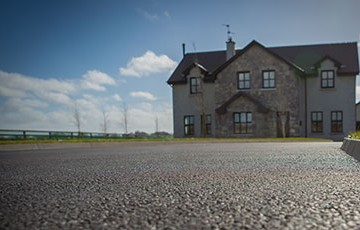 We offer commitment and great value for money with over 30 years experience in laying tarmacadam and asphalt surfaces, Slattery Tarmac offers a reliable and professional service.
Our promise as a tarmac and paving contractor in Galway is to deliver value into every project while delivering professional expertise, exceptional service and quality work.
Why Choose Us


WE ARE PASSIONATE
We have a proven record of accomplishment and are a reputable company in the Galway. We ensure that all projects are done with utmost professionalism using quality materials while offering clients advice and guidance on their project.



HONEST AND DEPENDABLE
For us, honesty is the only policy and we strive to complete all projects with integrity, not just with our clients, but also our suppliers and contractors. With thousands of successful projects under our belt, we are one of the most trusted surfacing companies in Galway.


WE GET IT DONE
We commit ourselves to complete all projects within the timeline set with our clients. We have the machinery and tools to ensure that all jobs are done quickly but also giving attention to details and ensuring everything is done correctly.
Who We Are?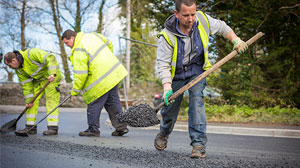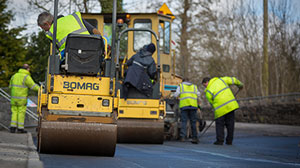 Slattery Tarmac is well known for its innovation and for communicating successfully with our customers, engineers and sub-contractors and as a result we have been able to provide more specialized level of services and quality of care.
Although we are in business for over 30 years we continuously evolve and understand the different aspects of delivering high quality tarmac surfacing.
We strive to maintain the highest standards while exceeding client's expectations and providing outstanding value for money.
Testimonials
We met John and went through the project in detail. He was able to suggest a few ideas which made sense and helped us greatly. He said he would have the quote out to us the next day and he did just that. In fact everything he said he would deliver the did, very happy with the job done and service.
Mary Forde - Kinvara
They simply came, worked very very hard and efficiently and got the job done in the time frame they suggested with minimum fuss and hassle. A great team and bunch of guys who know how to deliver an excellent service. Great value for money and a great job done to boot. Couldn't be happier.
Lennie Kearns - Galway City